History
A history of famillies
1705
Historical families from the village of Charly-sur-Marne, the LÉGUILLETTE and the ROMELOT have settled in this territory since the 18th century. The ROMELOT family, farmers in the French department of Aisne (02), plant - in addition to their food crops - their first vines.
1790
It is possbile to find references to the activities of the LÉGUILLETTE family as early as 1790. The members of the family were then "ploughmen", that is landowners. In order to increase their activities and crops, they planted their first vines a few decades later.
1963
Growing i the village and establishing themselves in viticulture, the LÉGUILLETTE and ROMELOT families met for the first time and joinde forces with other winegrowers in Charly-sur-Marne to create a pressing cooperative - La Coopérative de Rudenoise.
Invested in the wine development of their village and their region, the ROMELOT family teamed up in the same year with 6 other winegrowing families to found a winegrowing cooperativ

e

- La COVAMA in Château-Thierry.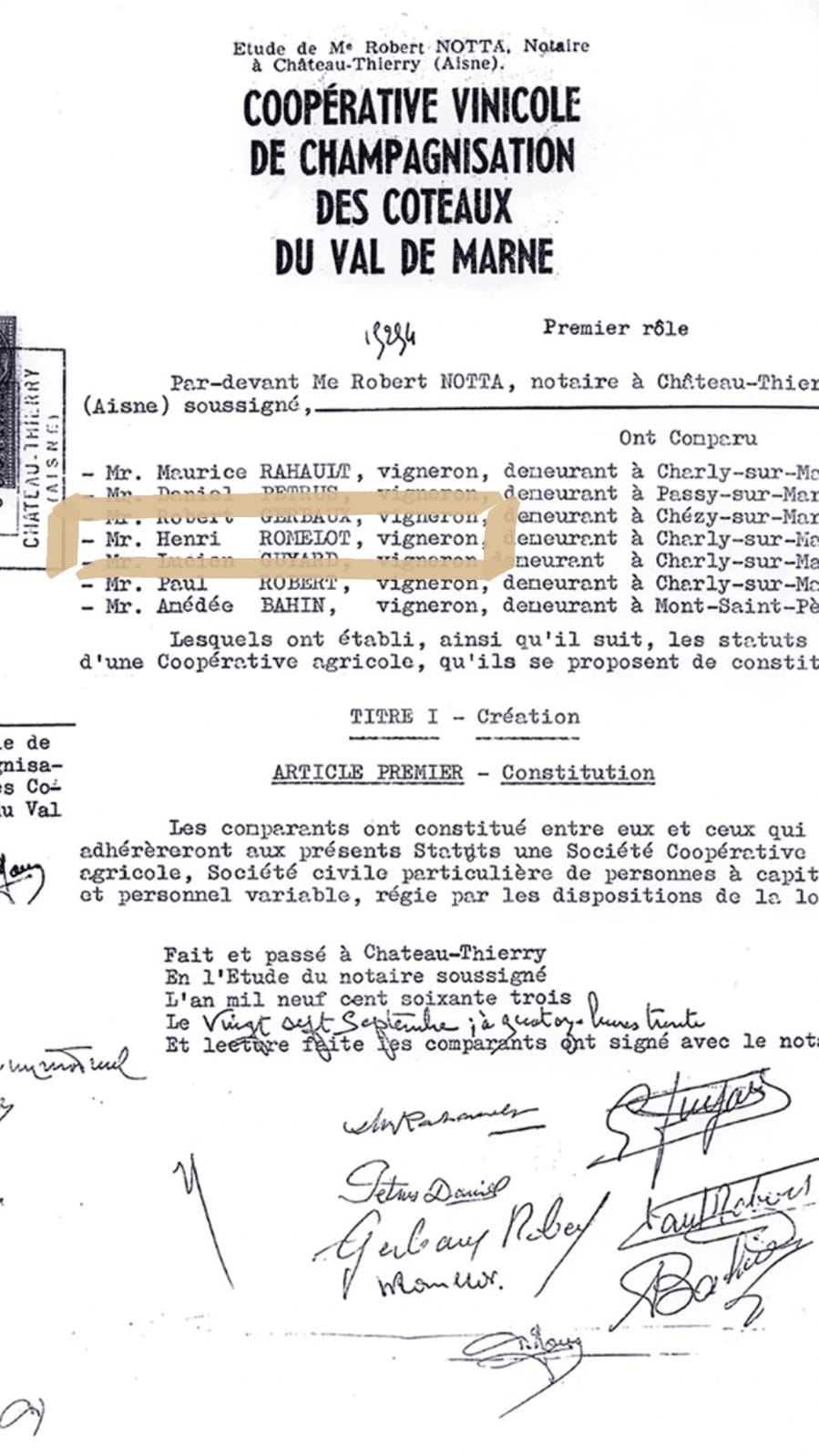 1968
The two families were reunited during the marriage of M. LÉGUILLETTE André and Ms ROMELOT Marie-France.
It was on this occasion that the Maison LÉGUILLETTE-ROMELOT was born and the production of Champagne under the name LÉGUILLETTE-ROMELOT began.
1973
After several years of harvesting and aging of the wines and bottles, the first bottles of the Maison LÉGUILLETTE-ROMELOT are marketed.
2000
After many years of developing the Maison and growing the family business, the year 2000 marked a new beginning for the house as Laurent LÉGUILLETTE - the second son of André LÉGUILLETTE and Marie-France ROMELOT- took over the work of his parents.
In fact, he became the manager and the owner of the family business.
2007
In order to increase its wine production and to develop itself, the Maison is involved in a large construction project of its own Cellar, with a Cuverie as well as its storage.
With the same desire to grow and its innovative vision of Champagne, the Maison LÉGUILLETTE-ROMELOT plants one hectare of "Les Cépages d'Autrefois" - Old Grape Varieties : Arbanne, Petit Meslier and Pinot Blanc.
These are three "forgotten" Grapes of the Champagne Appellation, replanted within "Le Clos du Mont-Dorin", at the estate.
2015
Thanks to their authentic and unique range and the family know-how of the Maison, the Champagnes, signed "LR" fond their place on the international market and among customers who love and appreciate atypical Champagnes.
2018
Christine LÉGUILLETTE took over the family estate and continued to perpetuate the legacy of her husband, Laurent.
With 8 hectares of vineyards that make up the estate, the Maison LÉGUILLETTE-ROMELOT promotes its know-how and its unique, atypical and surprising Champagnes.
Family archive :
· The LÉGUILLETTE family during the 1952 Harvest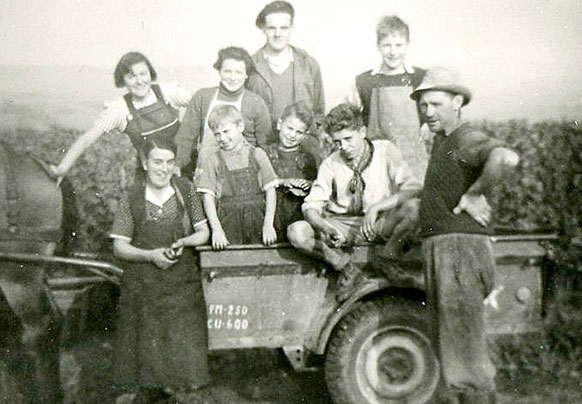 For more information, contact us : +33 3 74 09 58 83 or email.
Opening time :
Monday - Friday: 9.30am to 12.00pm and 2.00pm to 5.00pm
Saturday: 9.30am to 12.00pm and 2.30pm to 5.00pm
In January and February, by appointment only