History
A families' history…
1705
The Romelot, a family of farmers in the French department of Aisne, plants its first vines next to the growing crops.
1790
The members of the Léguillette family are "plowmen", i.e. landowners.
1963
The Léguillette and Romelot families associate with other winemakers to create a pressing and vinification cooperative.
1968
The wedding of Mr. Léguillette and Ms. Romelot leads to the association of the two families. This is the start of the Champagne production under the name Léguillette-Romelot.
2000
Son of André Léguillette and Marie-France Romelot, Laurent takes over the Léguillette-Romelot Champagne House in Charly-sur-Marne.
2007
Planting of ancient grape varieties (Petit Meslier, Pinot Blanc and Arbanne)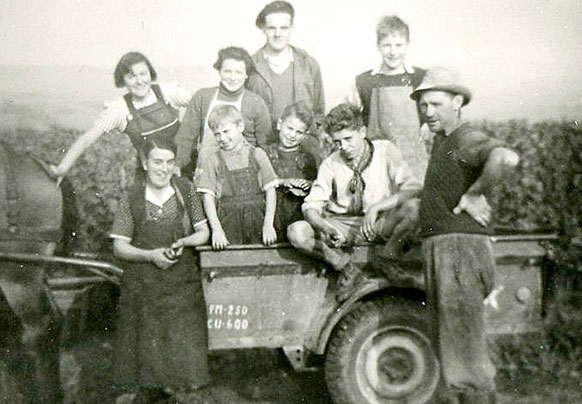 For more information, contact us : +33 3 74 09 58 83 or email.
Opening time :
Monday - Friday: 9.30am to 12.00pm and 2.00pm to 5.00pm
Saturday: 9.30am to 12.00pm and 2.30pm to 5.00pm
Sunday - Holiday: appointment only