Fairs and Exhibitions
Disponibilités pour November 2021
Mon
Tue
Wed
Thu
Fri
Sat
Sun
1
2
3
4
5
6
7
8
9
10
11
12
13
14
15
16
17
18
19
20
21
22
23
24
25
26
27
28
29
30
18 & 19 February 2023 : Salon des Vins de Cruseilles
27th Saturday & 28th Sunday May 2023 : Week-end - Discover our Maison - "Chez le Vigneron"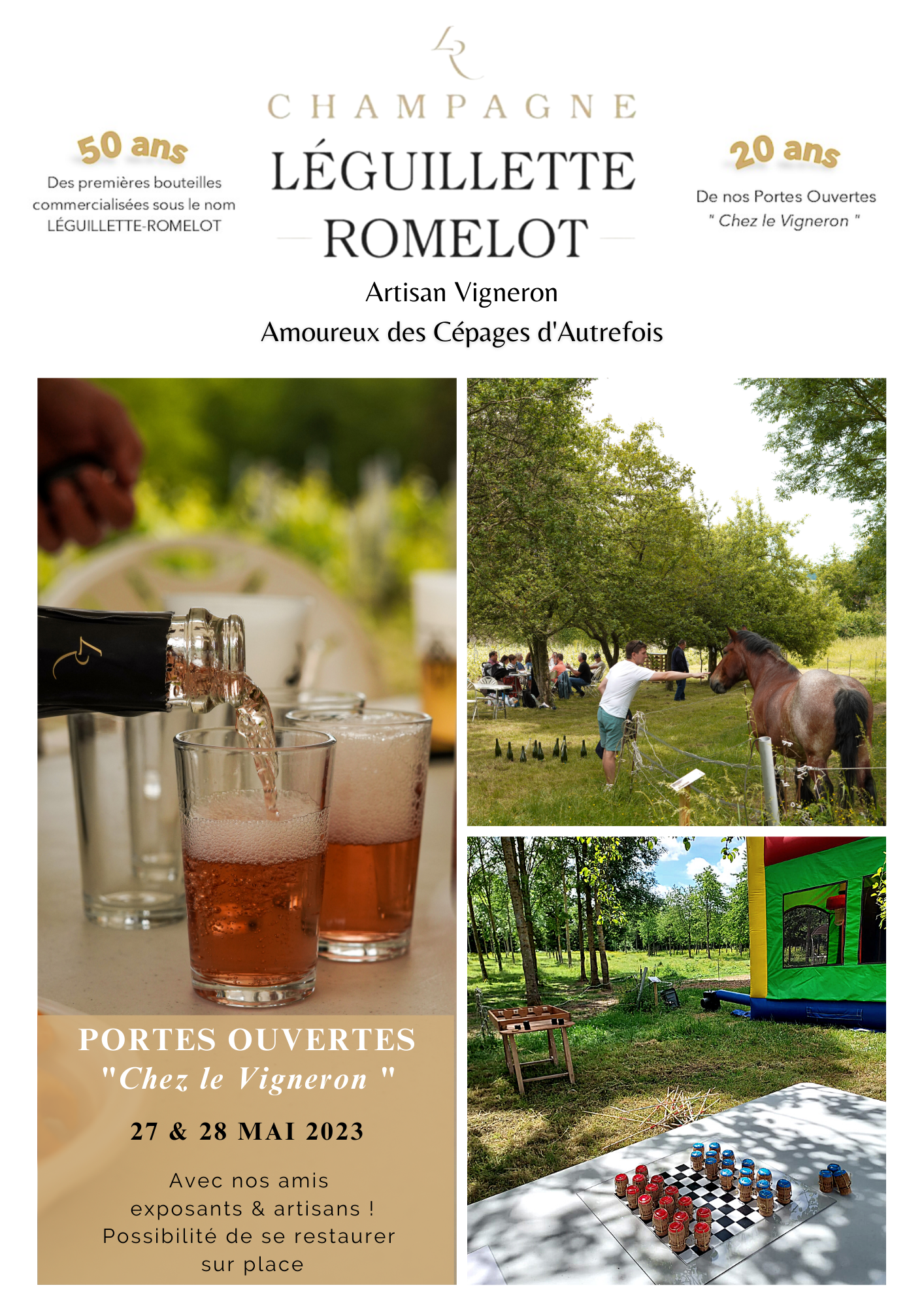 21th & 22th October 2023 :: Festival Champagne et Vous ! Discover the Champagnes from La Vallée de la Marne in a beautiful setting on the banks of the Marne, in the center of the city of Château-Thierry (02)
Throughout the year, the team of Champagne LEGUILLETTE-ROMELOT welcomes you with pleasure at the estate.
Monday at Friday - 9am30 to 12am & 2pm to 5pm
Saturday - 10am à 12am & 2pm30 to 5pm
by appointment preferably to avoid too many crowds at the same time
And come and discover the Domaine throughout the year !
For more information, contact us : +33 3 74 09 58 83 or email.
Opening time :
Monday - Friday: 9.30am to 12.00pm and 2.00pm to 5.00pm
Saturday: 9.30am to 12.00pm and 2.30pm to 5.00pm
In January and February, by appointment only